Space for hire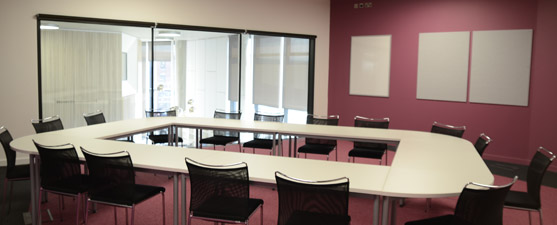 Impress your customers and colleagues by hosting meetings in the county's most iconic and innovative landmark building.
The Hive has eight meeting rooms, as well as a 50 seater studio perfect for conferences or large presentations.
Our range of meeting rooms are available to hire for use by businesses, community groups and the general public.
The meeting rooms vary in size with the larger ones fully fitted with the latest AV, which is available at no extra cost.
On site support is included to help ensure no technical gremlins get in the way.
Full day room booking rates from £115.50 inc VAT.
Non profit making business room rates also available.
For more information about our bookable rooms, exhibition space and cabinets (including size, capacity, available equipment, costs and availability), please download our space for hire information.

For private bookings or special events, please contact us for a quote.
The types of events and activities we support are business meetings and events, community groups; local classes, courses and workshops; performances including dance/theatre; exhibitions and regular adult learning activities, student activities and one-off meetings, but The Hive is open to all and any appropriate event will be considered.
To make a booking please download the room booking form and booking terms and conditions - please note a minimum of 5 working days is required. If you need IT equipment and support please download the IT booking form - please note a minimum of 10 working days is required. Please email all completed form to hiveadminteam@worcestershire.gov.uk.
For more information and enquiries please contact hiveadminteam@worcestershire.gov.uk.
---