Children's library card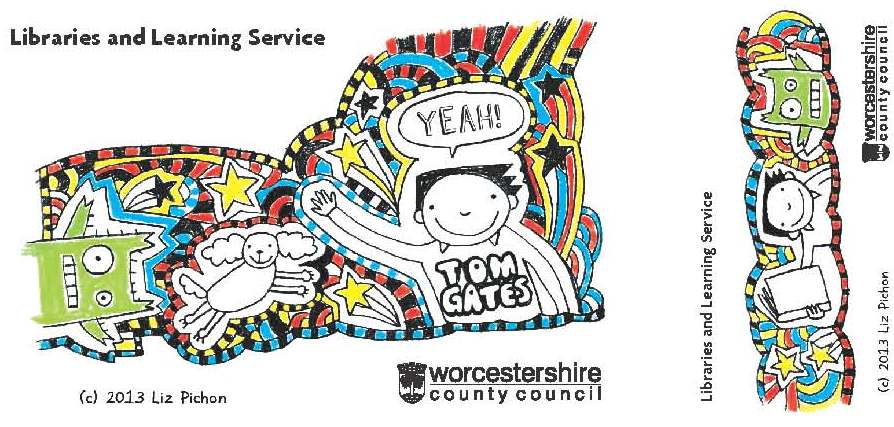 Children will need a parent or guardians signature to join the library with full membership.
Children and teenagers aged 8 - 16 years can also become instant members at The Hive, which entitles them to borrow up to 2 books without having to provide a signature from a parent or guarantor. Child instant membership can be upgraded to full membership by visiting the library with a parent or guardian with a form of identification showing their name and address.
The new library card has been designed by Liz Pichon, one of the UK's rising stars in children's literature and author of the popular Tom Gates book series.
Liz has included characters from the books in her design for Worcestershire's children's library card.